- You know for you I'd bleed myself dry for you I'd bleed myself dry -
Monday, February 04, 2008
QUESTO BLOG CAMBIA CASA...
LO RITROVERETE QUI
WWW.PIGMOTEL.COM/IDEOTECA
SEMPRE PIU' AGGIORNATO
SEMPRE PIU' VERO
SEMPRE PIU' LIBERO
SEMPRE PIU' VARIO
SEMPRE PIU' BELLO!!
Matteo


About Me
Name: Matteo
Location: Bologna, Italy
A boy who loves music,loves playing his guitar,writing song and something in this little wall.He wants to come back to London...the day is nearer and nearer.
Target
Some Photos
Always with me...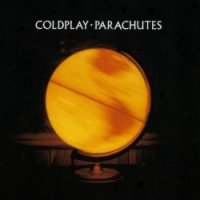 What I Like
Music
Playing
Writing
The real Cinema
Love
Singing
Dreaming...
My Black Cat
Surprises
Rock
My Guitar
Reading
Chocolate
Friendship
Summer and Sea
Swiming
Black Cats
Mistery
Science
England
English
Thinking
What I Listen To
Coldplay ,U2, Sigur Ròs, Starsailor, Oasis, Radiohead, Muse, Travis, The Strokes, Franz Ferdinand, Smashing Pumpkins, The Cranberries, Embrace, Arctic Monkeys, RHCP, Negramaro, Cooper Temple Clause, R.E.M, Keane, The Killers, Depeche Mode, Tiromancino, Ligabue, Gianna Nannini
Movies & Series
Il favoloso Mondo di Amelie
L'ultimo Bacio
Il codice Da Vinci
Roswell
CSI
Volver
Nuovo cinema Paradiso
Il Pianista sull'Oceano
Romanzo Criminale
A Beautiful Mind
Radiofreccia
The Corps Bride
Big Fish
Crash
Match Point
Closer
Goodbye Lenin
Se mi lasci ti cancello
Marie Antoinette
L'arte del sogno



Most Wanted Books
Harry Potter_J.K.Rowling Le Città Invisibili_Italo Calvino The Da Vinci Code_Dan Brown La Commedia_Dante Alighieri Hannibal_Thomas Harris Novecento_A.Baricco The Picture of Dorian Gray_Oscar Wilde The Importance of Being Ernest_Oscar Wilde Io Uccido_G.Faletti Uno Nessuno Centomila_L.Pirandello Canterville Ghost_Oscar Wilde Il Barone Rampante_Italo Calvino Il Cavaliere Inesistente_Italo Calvino
I Come Around
:: Blog ::
Lisypil
Scriciolina
Ilaria
Submerged
Jacko83
Pietro
Matilde
Creep
Brando
Froby children
Froby
Scientista
Francesca
Sara
Le Saggezze di Mao
Don't Panic
Luna e Sara
Tewisted Memories
:: Sites ::
COLODPLAYITALIA
Coldplayitalia Forum
Make Trade Fair
Emergency
Sergio Altamura
Oxfam

Archives
---
- Look At the stars, look how they shine for you and everything you do -